What do Google want?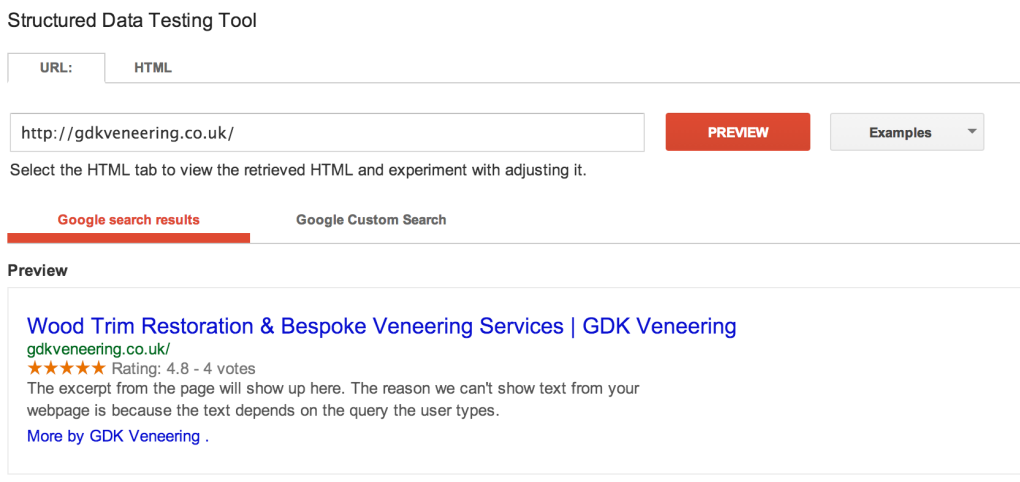 On observing some abnormalities with some search results' introductory text, I decided to use my favourite tool from Google (http://www.google.com/webmasters/tools/richsnippets) to see what was going on. What I found was a little concerning…
I found that the area beneath the page title, which used to show the meta description (as recent as yesterday), now states:
"The excerpt from the page will show up here. The reason we can't show text from your webpage is because the text depends on the query the user types."
So, what does this tell us?
It would appear that Google are now moving away from using meta descriptions as a medium for providing the insights they need to display to their users and instead are moving towards showing snippets from the page content instead.
Is this a good thing?
Well, it seems to depend greatly upon the structure of your page. The content shown in the search results is likely to be somewhat uglier than previously experienced when well thought out meta descriptions were being displayed.
How do we get around the change?
In short, I don't think that there's any simple way that we can. The best thing we can do to ensure that our search results are clear and inviting is to structure our page contents in such a way that Google will see the sections we want it to see first.
Comment